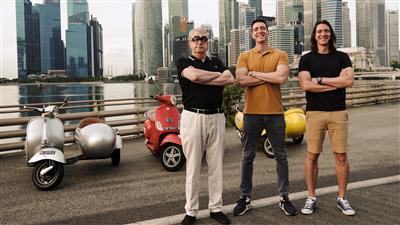 Magical Travel Series Fantastic Friends Presents First Look Image From Globe-trotting Season Two
A second season of Dash Pictures' entertaining travel series, FantasticFriends, which is about...
A second season of Dash Pictures' entertaining travel series, Fantastic Friends, which is about to wrap production, presents first look images featuring hosts James and Oliver Phelps – aka the mischievous Weasley twins from Harry Potter.

The eight-part season has been filmed in spectacular locations including Turkey, Swiss Alps, Singapore, Australia, Florida in the US, Chile and Patagonia and sees a line-up of the twins' special guests embark on adrenaline-fueled adventures such as ice climbing, snowmobiling, ghost hunting and go karting – all with a magical theme.
Produced and directed by Emmy Award-nominated filmmaker Daniel Sharp (Vikings: The Rise and Fall, Deadly Engineering), each episode sees the Phelps twins travel to a destination to meet one of their famous friends, who then sets them a thrilling challenge taking place against a stunning backdrop.
This second season's friends include Matt Lewis - Harry Potter, Me Before You, All Creatures Great and Small, Happy Valley; Alfie Allen - Games of Thrones, John Wick, The Predator;
Mark Williams - Harry Potter, Shakespeare in Love, 101 Dalmations; Alfie Enoch - Harry Potter, The Picture of Dorian Gray, This is Christmas; Corey Mylechreest - The Sandman, Mars, Queen Charlotte: A Bridgerton Story; Genesis Rodriguez - The Fugitive, Tusk, Man on a Ledge, Hours; Nat Tena - Harry Potter, Vardy v Rooney: A Courtroom Drama, Game of Thrones and Stanislav Yanevski - Harry Potter The Cloaking, Last Man Down, Hostel: Part II.

James Phelps says, "Filming season two has been incredible fun. We've travelled far and wide to destinations including Australia, Singapore and Chile, taking on all sorts of adventures... We even picked up motorbike licences so we could tour through the Alps with our old friend Stan Yanevski. This season we've filmed eight episodes, so we've been able to travel with old friends from the Harry Potter movies and some newer friends we've made along the way."

Daniel Sharp says, "We've had an amazing time filming the second season of Fantastic Friends in many incredible parts of the world. It's been a pleasure working again with James and Oliver who are the perfect partners with their hands-on attitude, enthusiasm, warmth and humour. Meeting their friends has been inspirational and, while this is an ambitious travel and adventure series, it is ultimately a celebration of true friendship."
Fantastic Friends is produced by Daniel Sharp and Agata Pieczynska (For the Love of the Game; Prince Harry in Africa) and executive produced by James Phelps, Oliver Phelps, Martin Blencowe and Daniel Sharp.

The first series of Fantastic Friends starred the twins' Harry Potter co-stars Evanna Lynch (Luna Lovegood), Bonnie Wright (Ginny Weasley) and Luke Youngblood (Lee Jordan), as well as Game of Thrones' Maisie Williams, Outlander's Sophie Skelton and The Sixth Sense's Haley Joel Osment. The action moved from Iceland to Ireland, from St Lucia to Dubai, as the twins expanded their horizons and explored new worlds, while engaging in a series of magic-themed challenges and competitions.
read more
read less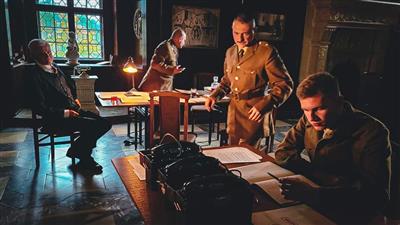 Go Button Media Strikes Deal to Produce Six New Series for Off the Fence and Super Channel
Following the domestic and international success ofhistory series Forgotten Frontlines, produced for...
Following the domestic and international success of history series Forgotten Frontlines, produced for Canada's Super Channel and distributor Off The Fence in 2022, Go Button Media is delighted to announce that the partnership has been renewed and extended for a further six factual series.
The new contract sees Go Button Media commissioned to create a slate of 36 hours across six series over a 2-year period, from the popular unscripted genres in which it excels - such as history, paranormal, engineering and science - and then deliver each as a six-hour series across 2 years. The deal is not linked to specific titles at present but plays to the strength of Go Button's evolving relationship with each partner, along with its rapidly growing reputation for swiftly and reliably producing top quality, cost-effective and compelling factual content with global appeal.
Daniel Oron, co-founder and executive producer at Go Button Media comments: "Super Channel has long been a supporter of Go Button's projects and we are elated to be making new programmes for its audience on our home turf. In addition, following a previous project, we are especially thrilled to extend and deepen our relationship with Off the Fence, creating a range of new factual content for this dynamic company to take to broadcasters and platforms around the world. Off The Fence has an impressive reputation for investing in and representing only the very best in factual programming and we are proud to have them as a partner".
Loren Baxter, head of acquisitions at Off the Fence, says: "Forgotten Frontlines worked very well for us last year, so we are now keen to replicate and scale that success across our key content pillars of yesterday, today and tomorrow. This new partnership, alongside Super Channel will not only give us six new series to sell but, as a commissioner, we also have a fantastic opportunity to work closely with Daniel and the team to marry Go Button's creative ideas with our own market insights and ensure each series readily meets current international demand."
Jackie Pardy, chief content officer at Super Channel adds: "Go Button Media has become one of our most valued suppliers of factual programming in recent years, so we had no hesitation in extending our relationship and committing to this new slate. We now look forward to working with Go Button and Off the Fence to bring a range of exciting new titles to our viewers."
read more
read less
OTF Productions wins big at Cannes Corporate Media & TV Awards 2022
A big pat on the back and a round of applause to OTF Productions for winning a whole host of awards...
A big pat on the back and a round of applause to OTF Productions for winning a whole host of awards at Cannes Corporate Media & TV Awards 2022, including Best Production Company of the Year!
See below for all the OTF winners!
Best Production Company of 2022
Grand Prix for Best Documentary: Going Circular
Environment, Ecology and Sustainability (Gold): Going Circular
Nature and Wildlife (Silver): Rescued Chimpanzees of the Congo with Jane Goodall - Episode 3: Making Friends
Science, Technology and Innovation (Silver): Underworld
Science, Technology and Innovation (Finalist Diploma): Ancient Engineering - Episode 4: Rise of the Super Castles
History and Personalities/Portraits (Finalist Diploma): The Year That Rocked The World - Episode 3: 1989
Lots to celebrate and more to look forward to at OTF!
read more
read less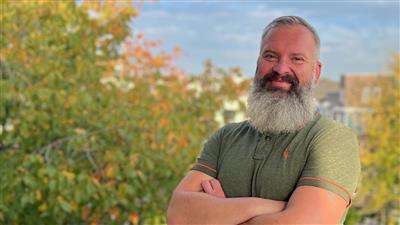 OTF Announces Landmark Pact with Korean Broadcast Association RAPA
Off The Fence (OTF) has announced a new collaboration with RAPA, the association that represents and...
Off The Fence (OTF) has announced a new collaboration with RAPA, the association that represents and promotes the interests of the Korean broadcasting industry.
Under the deal, OTF will be granted access to RAPA's wide-ranging catalogue of factual programming with the aim of reversioning, repackaging and/or developing it for international sale. In turn, RAPA will promote OTF to Korean filmmakers as a potential co-production partner for factual projects. Furthermore, both partners will work to stimulate Korea's emerging factual production sector, sharing resources, expertise and networks to help develop, produce and distribute fresh and original content for global audiences.
RAPA's role is to serve as a bridge between Korea's broadcasting industry and the government, supporting and strengthening the industry's competitiveness, while fostering a safe and dynamic environment for the production and distribution of Korean content. Now entering its third decade, RAPA has around 140 members drawn from across the media spectrum, from broadcasters and communication businesses to telecoms players, equipment manufacturers, and research and educational institutes.
Bo Stehmeir, CEO of Off The Fence said: "This pact gives OTF access to an untapped world of storytelling. It's no secret that Korea is a content powerhouse, known around the world for its border-breaking dramas, and weird but wonderful formats. But the mighty hallyu, or Korean Wave, isn't just about entertainment. In recent years, the country's independent production community has been intensifying its focus on factual programming — and the results are stunning. We've been blown away by the quality and creativity of RAPA's catalogue, and we reckon the international market will be equally impressed. We can't wait to work with RAPA to amplify the voice of Korea's brilliant factual producers and to help our Korean friends to build a robust and sustainable market for their creative output."
Ki Hoon Gwak, Next-Generation Media Promotion Division Director of RAPA said, "We expect this collaboration to serve as an opportunity to introduce Korea's excellent UHD content to the global market." "Besides the drama genre that has been in the limelight recently, Korea boasts of numerous first-rate documentary producers and content. We'll give our full support to ensure that diverse Korean content break into the global market through collaboration with OTF," he added.
read more
read less